Desktop Mic Stand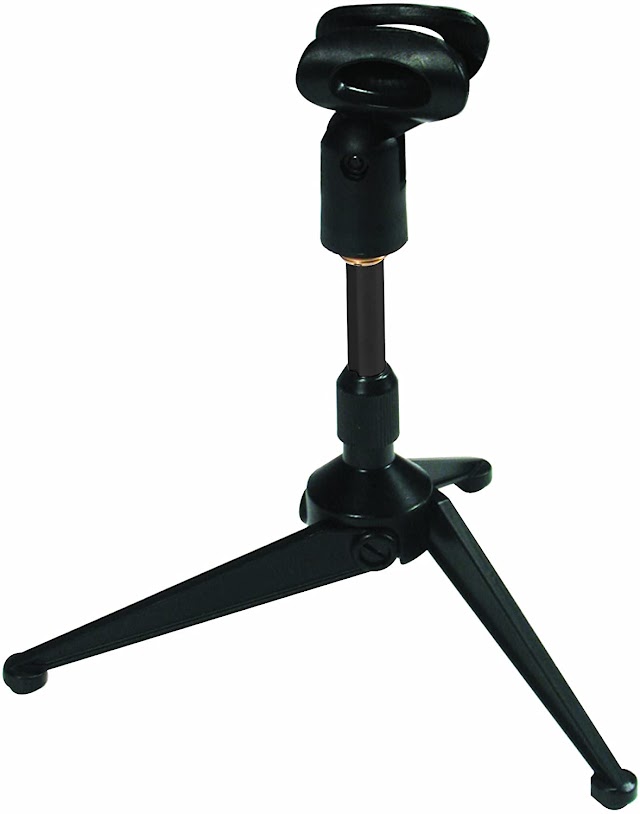 The QuikLok A-188 desktop microphone stand features folding tripod legs, rubber microphone holder and an adjustable height between 4.3 to 6.7 inches. The stand is ideal for general speech capturing in broadcast, recording and public-address applications.
Availability: KNE
Loan Period: 10 Days
Fender Passport P-150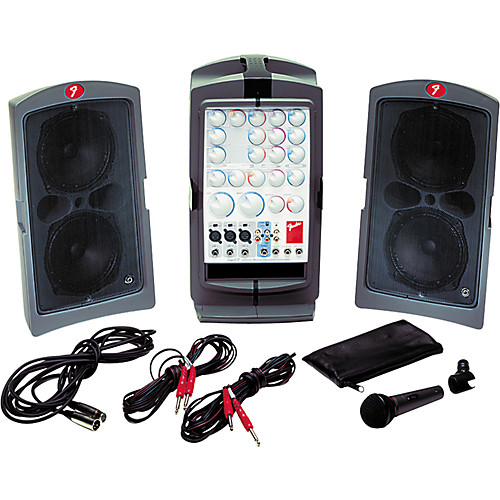 The Fender Passport P-150 is the ultimate in portable sound systems. Weighing in at only 28lbs, the system includes a powerful 4-channel, 150 watt stereo powered mixer with digital reverb, and two custom full-range speaker cabinets. The system packs into a convenient, weather-resistant, portable package through a patented latching system.
Availability: KNE
Loan Period: 10 Days
FUGOO Sport XL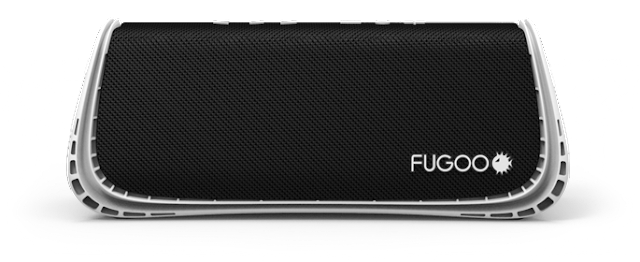 The FUGOO Sport XL is bold, tenacious and pushing colossal sound. Featuring 8 acoustic drivers for true 360 sound, this speaker is both waterproof and dustproof while packing a 35-hour battery life. The speaker will even float in water making for an easy recovery around the pool, lake or ocean. The 6 control buttons on top glow in the dark so even at night you're still in control.
Availability: HSI, HUB
Loan Period: 25 Days
Mic & Floor Stand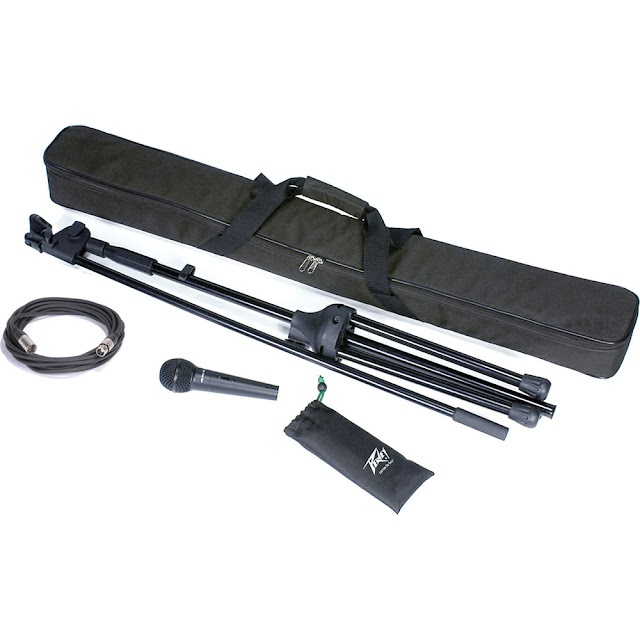 The Peavey MSP2 is a complete microphone and accessory package. The package includes essential accessories for stage and rehearsal setups, all in a protective bag. The performance-ready PVi 2 dynamic cardioid microphone can be switched off when not in use and the tripod-style boom stand works equally well with vocals, acoustic guitars, amplifiers, drums or any other instruments. The package includes related cables, mic stand clip; and protective nylon mic bag.
Availability: KNE
Loan Period: 10 Days
Samson Meteor Mic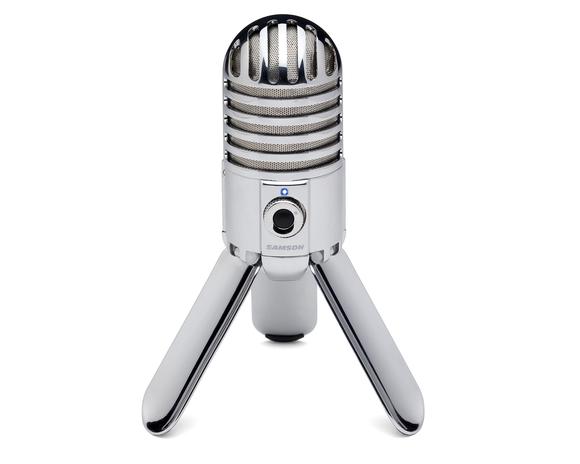 The Samson Meteor, a compact and stylish USB microphone, can help you record vocals for podcasts, online streaming content or even music. Convenience is key as its all-zinc, chrome-plated body sits on fold-back legs designed to sit on your desktop in the optimal position for your desired recording application.
Availability: KNE
Loan Period: 10 Days
Shotgun Mic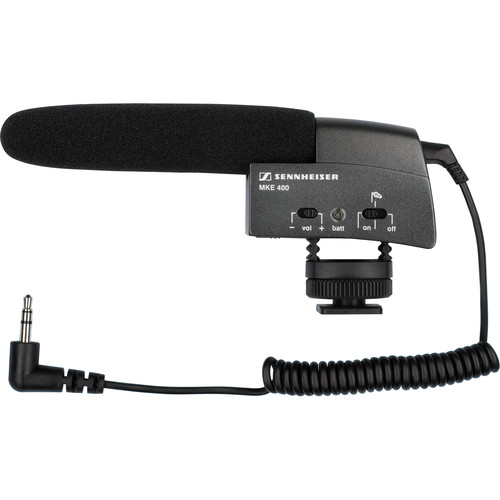 The Sennheiser MKE 400 directional shotgun microphone can be added to your DSLR-based shooting to provide an easy upgrade in sound quality even in noisy environments. It offers 3-stage gain control and low-cut filter so you can optimize the sound of your recording right at the microphone.
Availability: HSI, HUB, KNE
Loan Period: 10 Days
Voice Recorder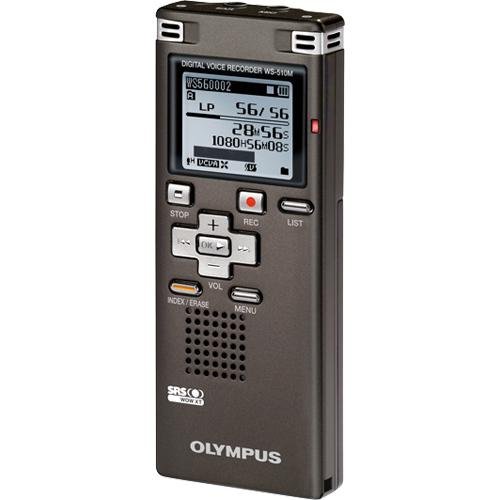 The Olympus WS-331M and WS-510M voice recorders allow you to record meetings or voice notes while also providing document or music storage via 4GB of internal storage. Easily transfer files with the retractable USB connection that lets you plug the recorder right into a computer. Up to 1,000 songs can be stored and played in impressive stereo sound with track and artist name clearly displayed on the LCD display.
Availability: HUB, KNE
Loan Period: Full Quarter
Wireless Mic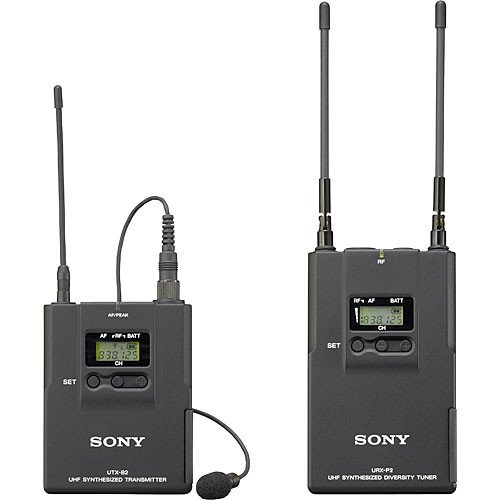 The Sony UWP-V1 wireless lavalier microphone system features a rugged, all-metal chassis and comes with everything you need for great audio: a discreet wireless bodypack transmitter, an easy-to-use wireless receiver (tuner) that locks into your camera's shoe, and a professional-quality omnidirectional lavalier system.
Availability: HSI, KNE
Loan Period: 10 Days