Please check the reservation page for the checkout lengths for all cameras and camera accessories.
BenQ Projector (2014)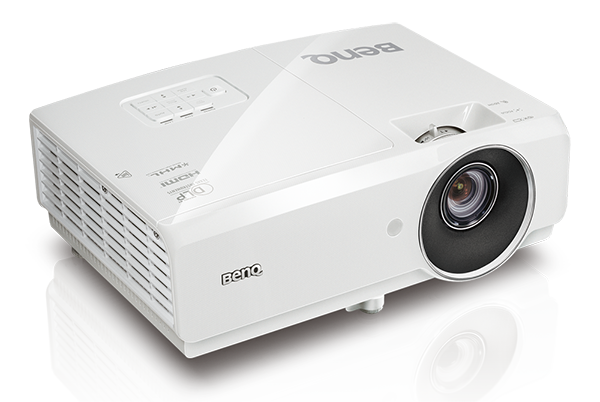 The BenQ projector is fanless so it's thin and light. These can only be checked out for 7 days, so you may want to look into our Hitachi projectors for longer checkouts.
Casio Projector (2016)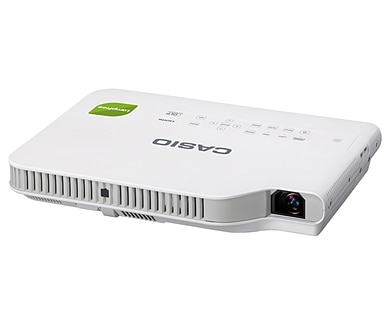 The Casio projectors don't have bulbs so they are thinner and lighter than our other projectors. They are also very quiet. The drawback is that the max resolution is 720p.
Projection Screen (6ft & 8ft)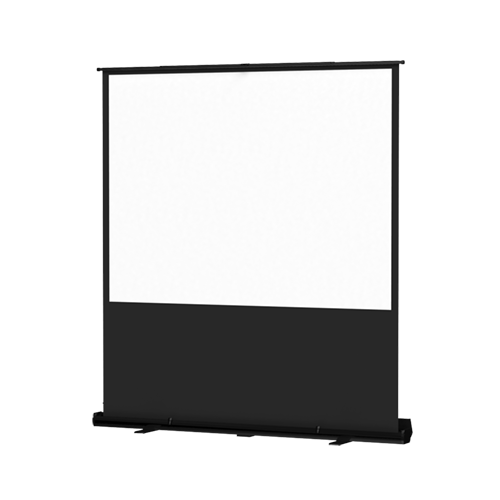 These Da-Lite screens provide a much smoother and less reflective surface to project onto. This means that the projection will be sharper. You should get this if your wall is very reflective, coarse, or not white. Otherwise, it may not be worth the hassle to carry these around as they are quite heavy. The 6ft projection screen measures 80 inches diagonally, and the 8ft measures 100 inches diagonally. When using the screens, make sure to turn the feet perpendicularly to the base to prevent them from tipping over.